Create and update website policies for your specific website's needs. This service will automatically update your website's policies whenever laws change.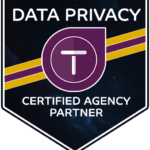 Do I need policies on my website?
A Privacy Policy is a document that discloses what personal information you collect on your website, what you do with that information, and who you share it with, amongst other disclosures.
Your website needs a Privacy Policy if you use it to collect personal information such as names and emails.
Most websites collect personal information through the use of contact forms or email newsletter sign up forms.
Note: Prices in the video are in USD
One License includes all policies to protect one website or application! The policies required in your country will be created with your advice.
Termageddon is the longest running Privacy Policy creator listed as a trusted privacy technology vendor by the International Association of Privacy Professionals (IAPP.org).